---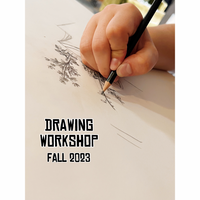 Join us on the 1st Monday of each month for a 2 hour drawing workshop!
8th-12th grade
4-6pm • September 4 / October 2 / November 6 / December 4
Students enrolled in the FULL Semester will receive all of the supplies needed when they arrive. Students who are enrolled in only one month will need to bring their own supplies (18"x24" drawing sketchbook, drawing pencils, eraser, pencil sharpener, etc).
107 N Commerce Ave, Russellville, AR